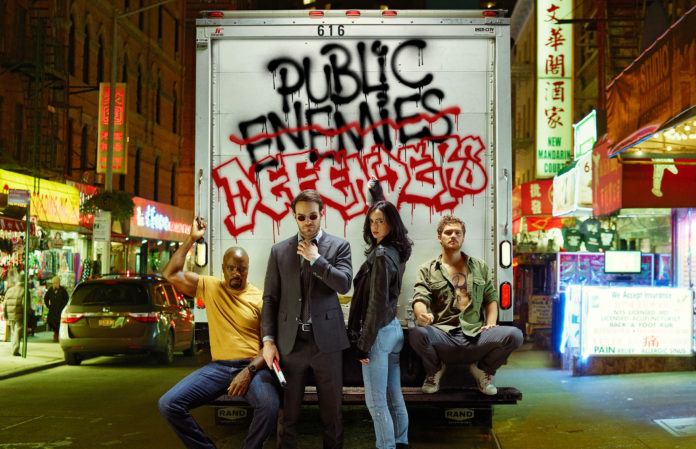 Marvel's Defenders is finally showing!
There is another reason to Netflix and Chill as Marvel's The Defenders is coming out this August 18, 2017. If you haven't known already, Netflix has an exclusive to make a series of certain Marvel Characters. The Defenders is a culmination of all Marvel's Characters that has been released so far in Netflix.
It started out with Daredevil. I am quite familiar with the character. I especially love his appearance  in the Infinity War comics. This got me excited to watch and anticipate how they were to portray Daredevil in real life. The costumes, acting, story line, sound effects, visual effects was all spot on bringing the comic character to life.


The 2 seasons they made for Daredevil still left me wanting for more. Then came Jessica Jones and Luke Cage. I was not familiar with both Marvel characters. But the creators were able to present them in such an enjoyable manner. I easily learn to love these characters as well. Then the most recent one to come out was Iron Fist. I have seen the character in the comics but i'm not so familiar of his history. Before watching it, I have read some not so good reviews of the series and so I had my expectations down, but I watched it anyway. True to the reviews, the first few episodes was quite dragging. But it eventually picked up pace and overall it was a good series.
All of the Netflix Marvel Character series somehow resonated to me as to how well they were able to make these characters real with human relationships, emotions and feelings. Ofcourse, the action scenes with extraordinary and fictional superpowers retained that characters appeal of Superheroes. The Defenders is a criss-cross of the story lines of all these four superheroes. I'm sure this will be a one of the most anticipated series that we all can binge watch on.